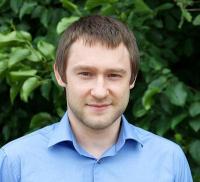 LUX Assure has appointed Scott Rankin as its technical expert for the company's chemical monitoring technology, CoMic™.
Scott joined LUX Assure a year ago and has since taken part in specialist training and gained in-depth experience working with CoMic™, which provides information on optimal dosage of corrosion inhibitors.
Prior to working at LUX Assure, Scott spent over three years with a global contract research organisation as an analytical chemist within the metabolism and mass spectroscopy departments, after completing an MSc in Organic Chemistry at the University of Edinburgh, where he developed a keen interest in the field of corrosion.
In the new role as CoMic™ technical expert, Scott will be working to ensure all CoMic™ services delivered are accurate, robust and efficient. The role will include analysis of samples on and offshore, data processing and research and development of the product. Scott will also be responsible for presenting company research and development papers at global congresses and seminars.