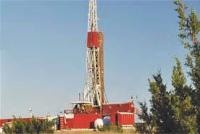 Lynden Energy Corp. reports that the first two horizontal wells on the Company's Wind Farms lease block in Glasscock County, Texas have been successfully drilled to their designed total depths.
The first well, located in the central portion of the lease block has a lateral length of approximately 6,900 feet, and the second well, located on the eastern side of the lease block, has a lateral length of approximately 9,500 feet.
Completion operations are expected to begin shortly on the first well and are expected to begin in early September on the second well.
The Company currently expects to provide its next operational update in late September concurrent with the reporting of its financial results for its fiscal year ended June 30, 2015.