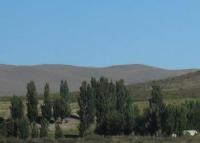 Madalena Energy Inc. has approved a CDN$36 million budget for the remainder of 2014 and to provide an overview of the Company's operational priorities through the 2015 calendar year.
Key Focus Areas and Company Priorities:
Madalena is positioned within the Argentine energy sector with a solid platform for future growth across 14 concessions and is focused on delivering a balanced approach towards both conventional oil and gas development and the delineation of the Company's unconventional shale and tight sand resources. The Company also has a land base with over 150 net sections (>100,000 net acres) inWestern Canada with a large inventory of horizontal development locations.