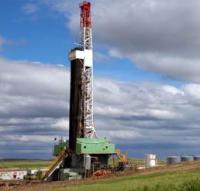 Magnum Hunter Resources Corporation has entered into a Transaction Agreement with an affiliate of Morgan Stanley Infrastructure Inc. (MSI) relating to a separate purchase agreement between MSI and Ridgeline Midstream Holdings, LLC, an affiliate of ArcLight Capital Partners, LLC (ArcLight), providing for the purchase by MSI of all convertible preferred and common equity interests in Eureka Hunter Holdings, LLC ("Eureka Hunter") owned by ArcLight.
Eureka Hunter is Magnum Hunter's majority owned subsidiary through which various midstream services in West Virginia and Ohio are conducted, including the Company's Eureka Hunter Pipeline.
The Transaction Agreement includes a new limited liability company agreement at Eureka Hunter (the "New LLC Agreement") to be entered into by Magnum Hunter, MSI and the minority interest members of Eureka Hunter contemporaneously with the closing of MSI's purchase of ArcLight's equity interests in Eureka Hunter. Such closing is expected to occur in early October 2014.