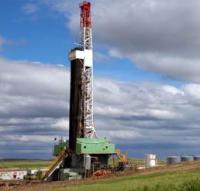 Magnum Hunter Resources Corporation announced that the lenders under its Senior Revolving Credit Facility (Credit Facility) completed their regular semi-annual redetermination of the Company's borrowing base under the Credit Facility, resulting in an increase to the borrowing base from $232.5 million to $325.0 million, or an increase of $92.5 million.
The Credit Facility is governed by a semi-annual borrowing base redetermination derived from the Company's proved crude oil and natural gas reserves. The Company was successful at increasing the borrowing base notwithstanding several previously reported non-core asset divestitures made by the Company in late 2013 and earlier this year.
In addition, the lenders have increased the Company's letter of credit sublimit under the Credit Facility from $10 million to $50 million, and made certain other modifications to the terms of the Credit Facility, including modifications to the financial ratio requirements under the Credit Facility that will provide the Company greater financial flexibility regarding its ongoing operations.