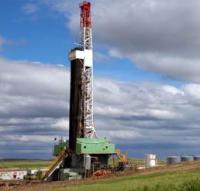 Magnum Hunter Resources Corporation says that the Board of Directors has appointed Chris Hewitt as Vice President - Finance and Capital Markets effective September 15, 2015. Mr. Hewitt, age 45, will report directly to Gary C. Evans, Chairman and Chief Executive Officer of Magnum Hunter.
Mr. Hewitt brings more than 14 years of investment banking experience, including 12 years providing equity and debt capital markets and mergers and acquisition advisory services for large independent oil and gas exploration and production companies. Mr. Hewitt has extensive experience in executing capital market transactions, including initial public and follow-on equity offerings as well as investment grade and high yield debt offerings.
Prior to his appointment at Magnum Hunter, Mr. Hewitt served as Director of energy investment banking at Wells Fargo Securities since 2010. During his 9 year tenure at Wells Fargo Securities (previously Wachovia Capital Markets) he also served as Vice President of energy investment banking. Prior to joining Wells Fargo / Wachovia, Mr. Hewitt served in various investment banking roles at both Lehman Brothers and Bear Stearns & Company. Mr. Hewitt earned a Bachelor of Arts degree in International Relations from the University of Notre Dame. In addition, Mr. Hewitt holds a Juris Doctorate from the University of Texas School of Law and a Masters of Business Administration from the Fuqua School of Business at Duke University.