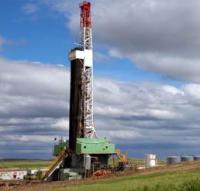 Magnum Hunter Resources Corporation says that Triad Hunter, LLC, a wholly-owned subsidiary of the Company, has entered into a definitive agreement to sell certain non-core undeveloped and unproven leasehold acreage located in Tyler County, West Virginia to an independent exploration and production company.
The total sales price is based on a specified dollar amount per net leasehold acre, subject to adjustments to take into consideration the remaining primary terms of the underlying leases and payments required to extend the underlying leases to their maximum available primary terms and customary adjustments for any title defects.
The Company anticipates that the net proceeds it will receive from the sale of the Properties will be approximately $40.8 million after taking into account the adjustments related to the primary terms of the underlying leases and lease extension costs, but exclusive of adjustments for any title defects. Pursuant to the definitive agreement, the Company has the right, following the closing, to cure any title defects. The sale is scheduled to close on May 28, 2015 and is subject to customary closing conditions. The Properties to be sold consist of ownership interests in approximately 5,210 net leasehold acres.