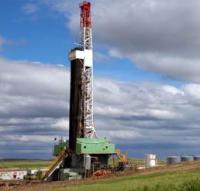 Magnum Hunter Resources Corporation says that Triad Hunter, LLC, a wholly-owned subsidiary of the Company, has closed on the previously announced definitive agreement to sell certain non-core undeveloped and unproven leasehold acreage located in Tyler County, West Virginia to an independent exploration and production company.
At closing, Triad Hunter, LLC received total consideration of approximately $33.6 million in cash, subject to post-closing adjustments for any title defects and for remediation of asserted title defects, which adjustments are anticipated to increase the ultimate cash sales price to $35.0 - $40.0 million on or before July 15, 2015.
The Properties sold consisted of ownership interests in approximately 5,210 net leasehold acres and included no existing production or proved reserves.