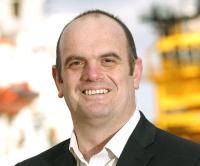 Maritime Assurance & Consulting (MAC) has signed an agreement with EnQuest to provide marine warranty services (MWS) for the Kraken field development, one of the largest current development projects in the UK North Sea. The Kraken field is located to the west of the North Viking Graben, approximately 125km East of Shetland.
MAC will work closely with EnQuest to review all operations, ensuring they are properly engineered and planned in line with agreed codes and industry standards; and then insure they are executed in accordance with the agreed procedures utilising vessels and equipment suitable for the operation from the planning stage through to the completion of the scope of work over the next three years.
A team of up to 10 will represent MAC as the firm's engineering team leads the project with support from the marine and dynamic positioning departments of the business.