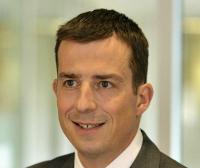 A new international accounting standard dealing with leases could have major implications for companies in the shipping and offshore maritime sectors, and particularly for time charterers, according to international accountant and shipping adviser Moore Stephens.
The new standard, IFRS 16, is effective for periods beginning on or after 1 January 2019, although early adoption is allowed. It covers all leases, whether the company acts as a lessor or a lessee.
Michael Simms, a partner in the shipping and transport group at Moore Stephens, says, "In general, the changes for lessors and for lessees with existing finance leases are fairly minor. But those who have operating leases as a lessee, for example many of those with shorter-term time charters, will be most affected.