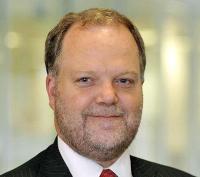 International accountant and shipping adviser Moore Stephens says it expects the shipping industry to remain volatile and indispensable in 2016.
Moore Stephens shipping partner Richard Greiner says, "The ultimate definition of an optimist has been characterised as an accordion player with an answerphone. Such extreme optimism might be difficult to find in shipping today, but the portents for 2016 are not all bad.
"The Baltic Dry Index, a measure of shipping rates for everything from pins to elephants, dropped to an all-time low in December last year, and has fallen still further this month. Most people blamed this on China for not consuming as much of anything as it did previously. Nevertheless, the dry bulk sector will probably have to reduce the newbuilding orderbook and increase ship recycling in 2016 in order to restore the balance.