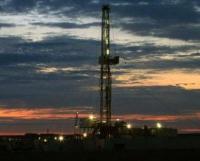 Max Petroleum has appointed John (Iain) Alexander Patrick as a Non-Executive Director.
Mr Patrick, 57, has extensive experience in the international oil and gas industry. His background is in law, and he currently serves as a Non-Executive Director on the boards of Wessex Exploration Plc, Madagascar Oil Limited and Leni Gas & Oil PLC. His career has included legal, commercial and leadership roles in several independent oil companies including Monument Oil and Gas PLC and Gulf Keystone Petroleum (UK) Limited.
Commenting on the appointment, James A Jeffs, Executive Chairman, said, "We are delighted to welcome Iain to the Board, bringing as he does extensive industry and commercial experience."