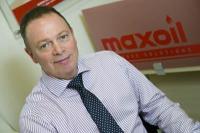 Aberdeen-based oil and gas consultancy, Maxoil Solutions, has signed an exclusive agency agreement with a major Malaysian company.
Maxoil – which has bases in the UK, USA, Norway and Australia – has formed a strategic partnership with Selangor-based system integrator specialist, Expet Controls Sdn Bhd.
The agreement, which will see Expet market Maxoil's consultancy services to the Malaysian oil and gas sector, has been formed as Maxoil looks to further expand its global operations.
As well as the Far East, the company is set to enjoy significant growth in the North Sea and Gulf of Mexico regions, where it has already become established as an industry leader in process performance optimisation.