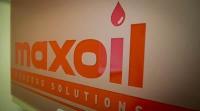 Global oil and gas consultancy, Maxoil Solutions – which is headquartered in Aberdeen – has enjoyed a period of rapid growth, which has seen the company triple its office space in Houston.
In order to accommodate its ever expanding team, Maxoil has moved into larger premises in the Woodbranch Building – which is located in the heart of the city's Energy Corridor – after its workforce grew to 10 members of staff, with the company planning to recruit an additional four employees during Q1 of 2014.
The latest staff members were appointed after Maxoil benefited from a significant rise in demand for its specialist services with, for example, the company heavily involved in projects in Alaska's North Slope and the Gulf of Mexico; providing support in process optimization and upgrade assessment work, totalling around $2 million in value.