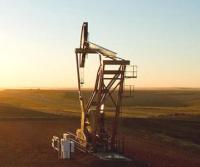 MDU Resources Group, Inc. will delay plans to market its Fidelity Exploration & Production business because of the sharp decline in oil prices.
'We believe marketing Fidelity is the right strategic decision for the company and our shareholders, but it makes sense to delay our plans in light of the recent volatility of oil prices,' said David L. Goodin, president and CEO of MDU Resources. 'We are nearing completion of the data room and other preparatory work that will be necessary, so we will be prepared to expedite the process when we believe the time is right.'
The company also announced that it expects the Dakota Prairie Refining facility, which it is developing in conjunction with Calumet Specialty Products Partners, L.P., to begin commercial production of diesel fuel and other products in the second quarter of 2015.