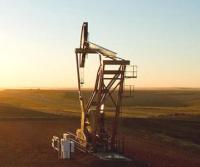 MDU Resources Group, Inc. says that Pat O'Bryan will become president of its indirect wholly owned subsidiary, Fidelity Exploration & Production Company, effective July 15. He will report directly to J. Kent Wells, who will continue in his roles of chief executive officer of Fidelity and vice chairman of the corporation.
O'Bryan will have accountability for Fidelity's daily operations and performance, and will work closely with Wells to set the company's strategic direction and long-term plans.
O'Bryan joined Fidelity in 2011 as vice president of drilling and completions. He has 26 years of experience in the oil and gas business, including executive and asset general management, drilling engineering and technology management, production and reservoir engineering supervision. Prior to joining Fidelity, O'Bryan held vice president positions in drilling and completions and production at BP. He has a Ph.D. in Petroleum Engineering from Louisiana State University.