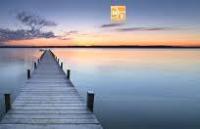 Mitra Energy Inc. says that on January 12, 2016, it was informed of the approval of the Prime Minister of Vietnam of the Reserve Assessment Reports for the Nam Du (Block 46/07 PSC) and U Minh (Block 51 PSC) Fields.
Outline Development Plans for the Nam Du and U Minh Fields were completed on December 24, 2015 and sent to Petrovietnam Exploration Production Corporation before submission for Prime Ministerial approval.
Agreement has been reached for Mitra to be assigned the full 35% working interest in Block 51 PSC formerly held by Kuwait Foreign Petroleum Exploration Company, taking Mitra's net working interest in Block 51 to 70%.