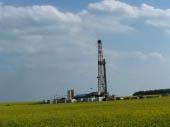 MOL Group has been offered four licenses, all as operator, on the UK Continental Shelf as part of the UK's 28th licensing round. All offered licenses have Drill or Drop well obligations and are located in the Central and Northern UK North Sea. MOL Group has focused on its strategic play knowledge and capabilities and will be seeking to further define and de- risk these latest license additions to its current UK portfolio of assets through quantified and technology driven exploration.
MOL Group is extremely pleased to have secured a number of highly prospective licenses in the UK Continental Shelf as operator. MOL Group looks forward to working with experienced industry partners in order to technically mature these licenses and progress to the exploratory drilling phase.
The offer of awards will be confirmed following negotiations between MOL Group and the UK Department of Energy & Climate Change.