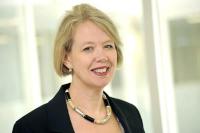 Shipowners likely to be affected by wide-ranging changes to the taxation of non-UK-domiciliaries introduced in the UK Summer Budget have been urged not to panic by international accountant and shipping adviser Moore Stephens, which says it will actively participate in the consultation process in the lead-up to planned implementation of the changes on 6 April 2017.
Gill Smith, a tax partner with Moore Stephens, says, "The proposed changes to the taxation of non-doms are short on detail at the moment. A consultation paper on the changes will be published later this year, and the new rules will apply from 6 April, 2017. There is therefore time to plan for the future.
"What we do know, however, is that UK residents will be deemed domiciled for income tax and capital gains tax purposes after 15 years of residence, and will pay tax on their worldwide income and gains. This rule will also apply to inheritance tax. The rules will apply regardless of when someone came to the UK, but the old regime will continue to apply where someone leaves the UK before 6 April, 2017. It will only be possible to break this deemed domicile status by ceasing to be resident in the UK for five tax years.
"This means that the recently introduced £90,000 remittance basis charge (RBC) for residence of more than 17 out of 20 tax years will not apply from 2017/18, as individuals will now be deemed domiciled at that point. The result is that the proposal to elect into the remittance basis for tranches of three years has been scrapped.