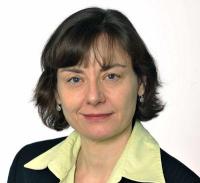 International accountant and shipping adviser Moore Stephens has welcomed further specific assistance to the offshore oil and gas sector contained in the UK Budget 2015.
Moore Stephens tax partner Sue Bill says: "The measures announced in the UK Budget 2015, following those already introduced in the Autumn 2014 Statement, are good news for the offshore oil & gas sector operating in the UK or UK Continental Shelf.
"In its Autumn 2014 Statement, the government confirmed that it would introduce an immediate 2 percent reduction in the rate of the Supplementary Charge, from 32% to 30%, with effect from 1 January 2015. This will now be further reduced to 20%.
"A new Investment Allowance has been announced to stimulate investment at all stages of the industry life- cycle, simplifying the existing system of offshore field allowances, and providing investors with greater certainty. The government also announced that it will reduce Petroleum Revenue Tax from 50% to 35%, and will provide £20m of funding for a programme of seismic surveys on the UK Continental Shelf.