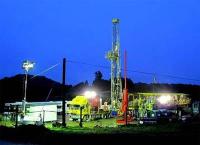 Mosman Oil & Gas Limited advise progress at its Petroleum Creek Project and with its Australian exploration as follows:
NZ Exploration
The seismic acquisition programme is now complete. The acquisition took longer than expected due to weather, challenging topography on some sections and slower seismic drilling than forecast. However, good data has been obtained with important identification of a fault between Crestal-1 and Crestal-2, and early indications of a new Miocene sand target similar to the nearby Niagara oil discovery. This acquisition, processing and interpretation of the seismic data is essential to continually update the geological model, and then to determine the exact locations of the next exploration wells.
All the recently obtained information from the seismic reprocessing, three wells drilled and cored, and seismic acquisition will be carefully considered to ensure effective exploration with a multi-well programme.