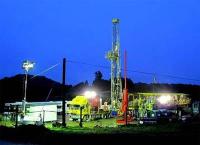 The Directors of Mosman Oil and Gas Limited provides the following updates in respect to Mosman's takeover bid for MEO Australia Limited.
Extension of Offer
Mosman has today extended the closing date of the offer under the takeover bid from 24 March to 8 May, 2015.
Takeover Acceptances
MEO has in excess of 8,500 individual shareholders with the last top 20 MEO shareholders published showing that the largest individual shareholder holds approximately 4% of the issued capital of MEO. To date Mosman has received encouraging acceptances and communications from a number of smaller shareholders. Acceptances have been received from in excess of 300 MEO shareholders for a total of 8,196,362 MEO shares, representing 1.092% of MEO Shares on issue.