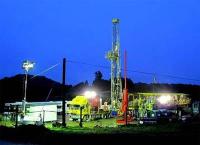 The Directors of Mosman Oil and Gas Limited, the New Zealand and Australia focussed oil exploration and development company is pleased to update shareholders in respect to the takeover for MEO Australia Limited (MEO).
Mosman has previously advised its intention to make a takeover offer for the entire issued share capital of MEO. Recently the Mosman Directors stated that they continued to believe that there was a strong possibility that the proposed merger between MEO and Neon Energy Limited (Neon) would not occur, and that the Mosman takeover bid affords the MEO shareholders a viable alternative.
MEO announced that late on 19 December 2014, Neon issued MEO with a notice that effectively terminated the proposed merger. Further, they stated that MEO considers the notice of termination is valid, subject to confirmation of receipt of a reimbursement fee of $400,000.