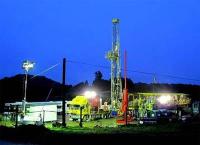 The Directors of Mosman Oil and Gas Limited update shareholders in respect of the recent operational activity at Cross Roads-1.
The Company advises that the Drill Force Rig #1 was rigged up at the Cross Roads-1 location last week. The Company successfully perforated the Cobden Limestone zone 242-245m, recompleted the well, and installed the downhole pump. The nodding donkey was installed on 2 March ready for flow testing.
Visible oil was noted on wireline tools retrieved to surface having been used downhole after the Cobden Limestone was perforated. The further evidence of oil is encouraging, but flow rates and volumes can only be determined by flow testing which will now proceed for up to 60 days.
John W Barr, Executive Chairman of Mosman, commented: 'I am encouraged by the additional evidence of oil at this stage