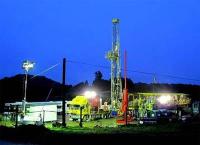 Mosman Oil and Gas is pleased to update shareholders in respect to its current operations. The short term objective has been to minimise expenditure whilst staying on schedule for drilling at Murchison in New Zealand later this year and maintaining the significant upside value in the portfolio.
Murchison Permit, South Island New Zealand
Land access agreements are progressing well with a resource consent submission now lodged with the local authority, the Tasman District Council. Geology and Engineering work continues and the well design is being finalised as a 1,200m vertical well. Rig selection and contracting continues, with some discussions on potential cost sharing with other Operators. There are a series of formalities and approvals to be completed before drilling, which is still anticipated in 2015, conditional on a number of matters including funding.