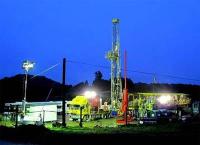 The Directors of Mosman Oil and Gas Limited is pleased to update shareholders in respect to several matters.
Corporate update
Mosman's Board of Directors ('Board') has previously set out goals for the Company regarding building a sustainable mid-size oil company. This includes organic growth, and also strategic growth including the acquisition of exploration opportunities and production assets with cash flow.
The Board has been actively evaluating a number of potential acquisition opportunities, some of which are in a more advanced stage than others, and the Board looks forward to providing further updates as appropriate.
The Board has also been evaluating financing options with its advisers in respect of the financing of potential acquisition opportunities as well as its drilling plans at Murchison.