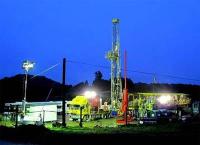 Mosman, the AIM-listed oil and gas explorer, focused on Australia and New Zealand, has released a comprehensive market update. It has provided a clearer direction to its shareholders regarding the route forward for its assets, while minimising capex. We maintain our RENAV of 6.3p per share but note that findings from the new seismic data are central to maintaining this in lieu of further developments on the timing of Murchison drilling.
Short term: New Zealand remains key
Well testing at Petroleum Creek has not yielded meaningful production but has reinforced the prospectivity of deeper targets, of which the Cobden, the formation in our RENAV remains a target. A seismic survey is the next activity. Focus is on Murchison and the large prospective resources that have been assessed by SRK to be in the 13tcf range (P50). The company is planning a well for later in 2015 and has submitted applications as well as progressing the design of a 1,200m well.