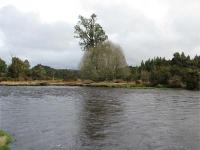 Mosman Oil & Gas advises on the latest progress on its drilling programme at the Petroleum Creek Project, New Zealand.
The Drill Force Rig #1 crew is moving the rig to the Crestal-1 location and drilling on this well will start in a few days. Anticipated activity this week is to drill to total depth of 250 m, complete wireline logs, and then suspend the well for future testing.
Mosman has started to acquire the additional seismic required to rank the following prospects, to select the best locations in order to drill a further four wells during 2014: Crestal-2, Blair Road, Big Rock, Killeen, Molloy's Creek, Bells Gully, Pipers Creek and Onganui (a new prospect resulting from further SRK work on the seismic data base).