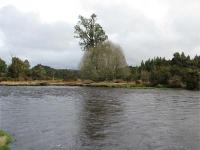 Mosman Oil & Gas is pleased to advise on drilling progress at its Petroleum Creek Project in New Zealand.
At 08.00 (NZ time) on Monday 16 June, Cross Roads-1 had reached a depth of 313 m. At 241 m the Cobden limestone was encountered and the cuttings sample from this depth had oil shows (cut and fluorescence), following which the decision was made to set and cement 7 inch casing and to install the Blow Out Preventer (BOP). Coring commenced on the 14th and continues.
To date the Cobden limestone has good oil shows to 248 m (cut and fluorescence) and this formation has good matrix and fracture porosity.