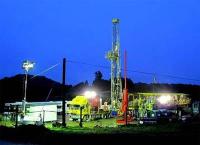 Mosman Oil and Gas Limited has executed a conditional sale and purchase agreement to acquire onshore NZ producing oil and gas assets for NZ$10 million (approximately £4.2 million).
Mosman has also today entered into a participation agreement with WRDLS Pty Ltd. WRDLS is a private company with resource and energy sector experienced personnel, including Dr Ray Shaw. Dr Shaw has more than 30 years' experience, including former Director, MD and Chairman Roles of resource companies listed on the Australian Securities Exchange Ltd.. WRDLS has agreed to acquire at least 30% of the Project.
Mosman's intention is to own at least 40% and no more than 70% of the Project and is actively considering further offers from potential JV partners.
The Acquisition remains subject to a number of matters including financing.