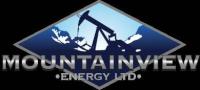 Mountainview Energy Ltd. provide an update on its continuing development of the 12 Gage Project in Divide County, ND.
The Company has increased its working interests in the Reistad 23-14-1H and Reistad 26-35s-1H wells through lease purchases. The following table illustrates the updated working interests in the two-well program.
The Company moved Ensign Rig #118 onto the Reistad pad located in Sec. 23 T162-101W and spudded the Reistad 23-14-1H (the "Reistad 23 well"). This is the Company's first drilling project with a "skidable" rig on a multi-well drilling pad.