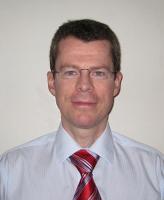 The Bomin Group, a leading global physical supplier and trader of marine fuel oil, has announced the appointment of Henrik Robdrup as the new Director of Global Sales.
Henrik Robdrup joins Bomin with more than 25 years of experience in the global shipping industry, having worked in five different continents during his career, in national, regional and global roles.
Robdrup will be responsible for integrating Bomin's global sales strategy and related processes to support the company's ambitious growth plans, and to further strengthen relationships with customers on a global basis. He joins Bomin during a period of growth for the company, and developments in existing and new markets.
Thomas Roller, Managing Director, Bomin Group, says, "Henrik's appointment reflects our ambitions to grow our business by building valuable, partnership-based relationships with our customers. With the significant changes that are happening within the marine fuel supply chain, ship owners need honest and transparent counsel, as well as excellence in product and service delivery that ensures compliance, and maximises efficiencies and profitability within their operations."
Henrik Robdrup will be based at Bomin's Head Office in Hamburg, and will work closely with the global management team to ensure service excellence across the globe.