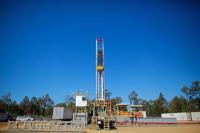 Santos has commenced the first formal step in the assessment process for the Narrabri Gas Project by submitting its Preliminary Environmental Assessment (PEA) to the NSW Government.
As part of this process, Santos has identified any potential environmental issues associated with the Project's construction and operation, regardless of how unlikely they are to occur.
The PEA outlines strategies to address any potential issues of concern, including:
◾ Avoiding work in areas of cultural heritage or ecological significance ◾ Locating the majority of our water treatment facilities outside the Pilliga ◾ Environmental initiatives to preserve and improve local ecology ◾ Monitoring and managing any water impacts.