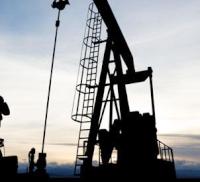 With First Titan Corp. continuing to investigate all avenues to add to its growing oil and gas portfolio, forecasters are predicting domestic natural gas production to boom, increasing the probability of significant return on investment from the Company's assets in that sector.
The Department of Energy predicts natural gas to be the largest source of U.S. electricity by 2035, and for production to jump 56 percent by 2040. Of more immediate relevancy, the DOE's Energy Information Administration reports that because of the increased use of horizontal drilling and hydraulic fracturing or fracking, natural gas production and prices are going to reach new highs in 2014.
The Natural Gas Production Outlook 2013-2014 reports that natural gas production will grow from 65.7 billion cubic feet per day last year to 69.1 Bcf/d by the end of 2014. These estimates suggest large potential gains for FTTN's current and future natural gas assets.