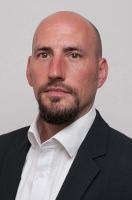 NDT Global, supplier of ultrasonic pipeline inspection and data analysis, has announced the resignation of Bradford L. Edwards from his position as Chief Executive Officer of the USA Operating Company, a decision taken by Edwards to pursue new opportunities outside of NDT Global.
Following the resignation of Brad Edwards, NDT Global has announced that Andreas Haindl, currently Chief Executive Officer of MEA Operating Company, will assume the role of Interim Chief Executive Officer of the USA Operating Company. Haindl will be based at the Houston, Texas office, which services the needs of customers across the United States of America.
Andreas Haindl has been CEO of the Middle East operating Company since 2016; in this role, he has been pivotal to the ongoing success of the region, growing our service delivery capability. He joined NDT Global in 2012 and was responsible for managing our key account management function in Europe. Prior to joining NDT Global, he worked for 10 years in the telecommunications services industry, in senior account and program management roles. Mr. Haindl received his Master in Engineering and Economics from Karlsruhe University.
"Mr Haindl brings invaluable experience from working with some of our leading global customers on long term plans to address integrity management and optimise the performance of inline inspection programs," comments Andy Bain, Chief Operating Officer, NDT Global Corporate. "He is supported by a strong leadership team in Houston, which has been integral to the success of this region, and I am confident that this will continue."