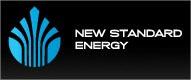 New Standard Energy Ltd (New Standard) has divested part of its interest in PEL 570 in the Cooper Basin, South Australia, to Santos Ltd (Santos), to significantly reduce its exploration expenditure commitments while retaining exposure to the development of the large and prospective permit.
The transaction enhances and focuses New Standard's balance sheet on the Company's primary growth target, the development of its Eagle Ford shale assets in Atascosa County, Texas.
New Standard will retain a 17.5 percent working interest in PEL 570 in return for a cash consideration of $6.5 million (AUD 7.5 million) coupled with a commitment from Santos to meet 75 percent of New Standard's remaining expenditure commitments associated with the $37.2 million (AUD 42.5 million) earn-in obligations - of which approximately $0.26 million (AUD 0.3 million) has been spent to date.