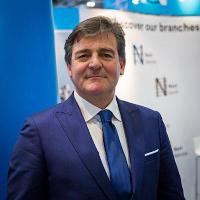 Independent geoscience and engineering service provider, Next Geosolutions, has announced the acquisition of UK-based marine resource solutions company, RMS Submarine Ltd.
The acquisition of the companies enables Next Geosolutions to focus on the operations and maintenance market, for both the cables and renewables industries, and represents a strengthening of its presence in the North Sea and Baltic region.
Based in Suffolk, RMS Submarine provides marine resource and management solutions in the marine survey, submarine cable, offshore renewables and oil and gas industries. Both companies developed a strong working relationship prior to acquisition, which enabled them to support each other on significant renewables projects.
Following the acquisition, up to five new onshore positions and as many as 20 offshore roles are likely to be created in the next 12 months.
Next Geosolutions' CEO, Giovanni Ranieri, says, "We are delighted to announce this positive step forward in our EMEA growth strategy, which bolsters our position as a leading contractor in Europe, the Middle East and Africa. RMS Submarine's resources will naturally support our existing business in the North Sea, where we have been successfully securing, and executing, projects for the past two years. Both companies have a natural synergy in terms of service offering and market focus, and by strengthening our core capabilities, we will continue to provide the high quality services the market and our clients require now, and in the future."
Perry Balls, RMS Submarine director, says, "We are delighted to become part of the Next Geosolutions organisation, and the wider Marnavi Group. Through this acquisition we have created a unique, game changing opportunity in combining our collective operational experience and resource management solutions, offering unparalleled capabilities in the positive market upswing that is now evident. As such, we will remain focused on our customers, while strengthening and building on our offerings to deliver even greater value."