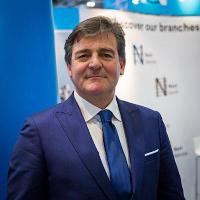 Next Geosolutions, an independent geoscience and engineering service provider, has announced that is has achieved multiple industry accreditations, boosting the company's offering within the global supply chain.
The Italian-based company was qualified to three Achilles Communities: FPAL, Sellicha and Power and Tech in April this year.
In additional to this, Next Geosolutions has been recognised for its European and African marine and survey divisions, receiving accreditation from the globally respected International Marine Contractors Association (IMCA).
Achilles' solutions and the IMCA accreditation will enable Next Geosolutions to expand and strengthen its capabilities even further, whilst continuing to offer the same high-quality, tailored service that its customers are familiar with.
Achilles will allow Next Geosolutions to share real-time data to increase its market reach, with the communities helping to increase compliance and minimise costs for the company as a whole.
FPAL, the supplier management community, supports the European oil and gas industry. Sellicha is a supplier system used by leading Nordic Utilities. Power and Tech strives for collaboration with suppliers from which all stakeholders benefit.
On top of these two new accreditations, Next Geosolutions was also re-accredited this month for the company's entire integrated management system, encompassing all QHSE aspects, from the Det Norske Veritas and Germanischer Lloyd (DNV GL) certification body and classification society.
Giovanni Ranieri, CEO at Next Geosolutions says, "Achieving the two accreditations is a testament to our company mission to offer client's high-quality, cost-effective solutions. The Achilles communities are a real business opportunity offering a direct connection to clients. We have already seen the benefits – experiencing as much as a 40-50% increase in business leads."
"Our new accreditations clearly relate to the overall perception of the company, its standards, attitude at work and general professionalism. But for us, DNV GL is the most noteworthy. As the most reputable, demanding and tight accreditation body in the industry, it sets the highest possible standard and adopts international best practice, bolstering our overall company profile," adds Ranieri.