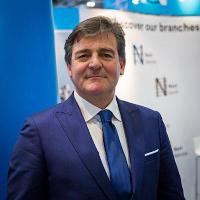 Next Geosolutions has announced the launch of a new division, Next Geosolutions UK Continental Shelf (Next UKCS), following its acquisition of RMS Submarine in 2017.
Operating within the cable and renewables industries, Next UKCS will provide solutions to the operations and maintenance market. The new division will bolster Next Geosolutions' current offering, which includes Next Marine, Next Earth, Next Engineering, Next Remote, Next Innovation and Next Resourcing, to support the company's existing UK business, as well as global client requirements.
In line with Next Geosolutions' growth strategy, Next UKCS has re-located to larger offices within Norwich, the east of England's energy hub, and plans to increase its workforce by the end of Q2., offering a local knowledge and skillset to the North Sea and Baltic marketplace. This move provides a strong platform for the company to further develop its existing research and development, renewables operations and maintenance, and oil and gas inspection, maintenance and repair offerings.
Next Geosolutions' CEO, Giovanni Ranieri, says, "Next UKCS opens up many new and exciting possibilities for Next Geosolutions, allowing us to enhance our capabilities and offer unrivalled multidisciplinary expertise."
"The acquisition of RMS Submarine was a tactical move within our EMEA growth strategy, and part of our long-term goal to offer clients high quality solutions which meet their demands. We are confident that this development will be hugely beneficial for both companies. Together, we share not only a natural synergy in terms of service offering and market focus, but also an appetite for success, ambition and drive," Ranieri adds.