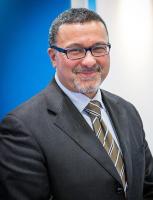 Next Geosolutions, an independent geoscience and engineering service provider, has shared lessons learned from the company's involvement in the Trans-Mediterranean pipeline inspection activities.
In 2014, Next Geosolutions completed the first of a two campaign project of nearshore survey and inspection works of the Trans-Mediterranean pipeline, a natural gas pipeline system running from Algeria via Tunisia to Sicily, and then to mainland Italy.
The second campaign, due to be carried out by Next Geosolutions in September 2016, will involve further geophysical surveys and ROV inspections in the near-shore sections.
Earlier this month [2 June 2016] the Italy-based company presented its findings from the initial campaign at the event "Workshop on Integrity Management of Offshore Pipelines", organised by AIG (Association Algérienne de l'Industrie du Gaz) in Algeria.
Next Geosolutions' presentation, "An integrated survey approach for underwater pipeline inspection: the TransMed landfalls case", provided attendees with an overview of subsea pipeline inspection techniques, and an insight into the analysis of integrated multi-discipline survey methods for the inspection of underwater pipelines in near-shore environments.
Francesco Fevola, commercial manager at Next Geosolutions, discussed the results obtained from the first Trans-Mediterranean pipelines survey campaign, which investigated overall asset integrity of the pipelines, identifying potential weakness points that required further inspection repair and maintenance actions, such as free spans and coating cracks.
Mr Fevola says, "Next Geosolutions has been involved in many challenging projects relying upon the company's survey and inspection work knowledge and expertise. Sharing lessons learnt and experiences with the wider industry is so important to ensure projects can be completed in a more efficient and successful manner."
"We are delighted and thankful that AIG chose our company to present at such a well-attended prestigious event. We are currently involved in multiple key projects in different market sectors, including submarine cables, oil and gas, renewables and underwater archaeology, and have some significant workscopes coming up that we look forward to discussing in the future with the wider industry," Fevola adds.