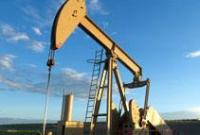 Nighthawk declares an update on production and development plans at its 100% controlled and operated Smoky Hill and Jolly Ranch projects in the Denver-Julesburg Basin, Colorado.
(Nighthawk has an average Net Revenue Interest of approximately 81.5% in the gross oil production)
Production
Average gross oil production from all wells in July 2014 was 2,007 bbls/day. Production was affected by planned pressure build up tests on two wells at Arikaree Creek and routine maintenance work on a further two wells.
The Blackcomb 12-14 well at Arikaree Creek was drilled to a depth of 8,445 feet and successfully encountered the Mississippian Spergen oil pay zone and is expected to commence production in August 2014.