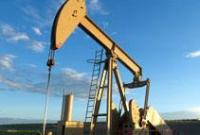 Nighthawk provides an update on drilling and production at its 100% controlled and operated Smoky Hill and Jolly Ranch projects in the Denver-Julesburg Basin, Colorado.
Highlights
Average gross oil production from all wells of 2,153 barrels/day (bbls/day) in the period 13 April 2014 to 6 May 2014 Average gross oil production in April 2014 of 1,998 bbls/day (March 2014: 1,885 bbls/day) Drilling of John Craig 2-2 well completed with testing of Mississippian and Pennsylvanian formations to commence next week. Drilling program continuing with John Craig 10-10 well (Nighthawk has an approximate 80% Net Revenue Interest* in the gross oil production)
Production
The Snow King 13-33 well commenced production on 12 April 2014. The well is located on a distinct structural feature four miles south-west of Arikaree Creek. Average gross oil production from all wells in the 24 day period since Snow King 13-33 commenced production was 2,153 bbls/day.