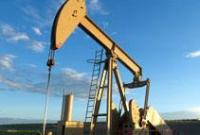 Nighthawk announces an update on drilling and production at its 100% controlled and operated Smoky Hill and Jolly Ranch projects in the Denver-Julesburg Basin, Colorado.
The John Craig 1-2 well commenced production on 16 December 2013 followed by the Big Sky 12-11 well on 22 December 2013. These two wells are currently contributing a combined production of 300 bbls/day, resulting in total gross production increasing to an average of 1,753 bbls/day since the Big Sky 12-11 commenced production.
The Big Sky 12-11 well is performing ahead of expectations and further clean-up work on the John Craig 1-2 well is planned with the objective of increasing production from this well.
Gross oil production for the full year of 2013 was 364,968 barrels compared to 31,492 barrels in the full year 2012, a tenfold increase.
Big Sky 14-11 Well
Completion of the Big Sky 14-11 well is currently underway in the Mississippian formation. Analysis of the core and initial testing has confirmed an oil-bearing zone that is thinner than other Arikaree Creek producing wells and with slightly different characteristics, suggesting that this well may lie close to the eastern extent of the Arikaree Creek field.