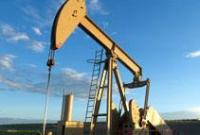 Nighthawk announces an update on drilling and production at its 100% controlled and operated Smoky Hill and Jolly Ranch projects in the Denver-Julesburg Basin, Colorado.
The Big Sky 5-11 well commenced production on 1 March 2014. Average aggregate gross oil production in the first seven days of March was 1,888 bbls/day.
The three wells recently drilled in the central area of the Arikaree Creek oil-field, Big Sky 12-11, 13-11 and 5-11, are all performing strongly, indicative of a significant 'sweet spot' in terms of porosity and permeability in the reservoir. Together these three wells are currently contributing over 600 bbls/day of gross oil production, around one third of total gross production.