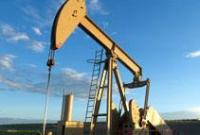 Nighthawk announces an update on drilling and production at its 100% controlled and operated Smoky Hill and Jolly Ranch projects in the Denver-Julesburg Basin, Colorado.
Snow King 13-33 Well
The Snow King 13-33 exploration well was drilled to a depth of 8,400 feet with a principal target of the Mississippian Spergen formation, which is the highly productive formation in the nearby Arikaree Creek oil-field. The well is located on a distinct structural feature four miles south-west of Arikaree Creek. Nighthawk has an 80% net revenue interest* in the well.