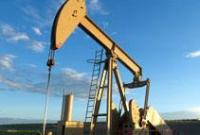 Nighthawk is pleased to announce an update to production and the ongoing 2015 drilling program.
Production Update
Average gross oil production from all wells in the quarter ended September 2015 was approximately 1,700 barrels per day ('bbls/day') and is averaging approximately 1,600 bbls/day, through mid-October. The decline is associated with the normal decline curve of the wells. The Company is currently performing testing on the Monarch 10-15 and Crested Butte 2-14 wells.
Drilling Plans
As previously disclosed, Nighthawk has reviewed the Monarch Joint Development Area (JDA) 2015 drilling plan, and, taking into consideration the information from the drilling of the initial two wells, has commenced drilling the Happy Jack 7-10 well. Upon completion of the Happy Jack well and after analysis of the results, the Company intends to drill the North Star 1-14 well before the end of November 2015.