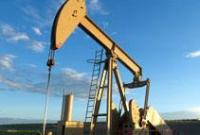 Nighthawk's John Craig 2-2 well has encountered a Pennsylvanian gas condensate discovery. The well is in Smoky Hill and Jolly Ranch projects in the Denver-Julesburg Basin, Colorado.
The well was put on test and under natural flow produced natural gas with a liquids content at pressures that were higher than those usually encountered in this area of the Denver-Julesberg basin.
The volume of natural gas produced by the well on test was significant with flow rates consistently exceeding 4 million standard cubic feet of gas per day. The well also encountered an oil-bearing lower Morrow pay-zone and now testing of the gas condensate discovery has been completed, this zone is currently being completed for production.