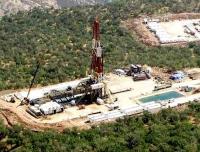 Niko Resources Ltd. announce that the Government of Trinidad and Tobago has approved the previously announced sale of a 25% interest in Block 5(c) in Trinidad and Tobago to a subsidiary of the BG Group, 75% interest owner and operator of the block, for gross proceeds of $62 million.
Under the terms of the agreement, a deposit for a portion of the gross proceeds was paid to Niko in early April and the remaining proceeds, adjusted for closing adjustments, is to be paid to Niko prior to the end of June.
Upon closing of the transaction, under the settlement agreement entered into in December 2013 with Diamond Offshore, a specified portion of the proceeds will be used to reduce the Company's outstanding obligation to Diamond.