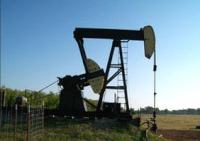 Nitro Petroleum Inc. is announcing an update on the ongoing completion on their Giant #2-21 in Section 21-2N-8W, Stephens County, Oklahoma.
Nitro Petroleum Inc. has been able to generate an IP of 40 barrels of oil per day for the first two weeks with 50+ MCFG per day with no water from the Upper & Lower Sears Sands.
The well has produced oil & gas through the continuing completion process and we will keep everyone informed as the well continues to establish a level production rate.