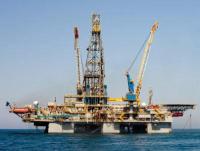 Noble Corporation's board of directors has approved the spin-off of Paragon Offshore plc, a wholly-owned subsidiary of Noble, through a pro rata distribution of an aggregate of 84,753,393 Paragon ordinary shares to the holders of Noble ordinary shares.
Noble shareholders will receive one ordinary share of Paragon for every three ordinary shares of Noble held at 5:00 p.m., New York City time, on the record date of the distribution, July 23, 2014.
No fractional Paragon shares will be issued; however, shareholders entitled to receive a fractional Paragon share in the distribution will instead receive the cash value of that fractional share. Subject to the satisfaction of the conditions to the spin-off, the distribution is expected to occur on August 1, 2014.